NOTICE

I regret to inform the many supporters of the Racers at Rest project that our dear friend and fellow committee member STEVE ESTES has passed away.
Steve devoted many hours to the project and it was his fondest wish that all the races resting in unmarked graves eventually receive the markers they so richly deserve.
It will be difficult to continue without Steve but your remaining committee members are committed to seeing Steve's dream realized, a proper marker for every racer lost along racing's roaring road.
I'm confident that Steve will be welcomed with open arms by Joe Russo, Billy Winn, Cyclone Ross and the rest of the racers who no longer rest in anonymity, thanks to Steve's efforts.

If you were working with Steve on a project related to Racers at Rest, please contact Mike Thompson at (937) 550-4067.

--------------------------------------------------------------------------------

Welcome...
Open-wheel automobile racing in North America has been underway now for over a century, and in that long history more than 1500 open-wheel racing drivers and riding mechanics have been killed behind the wheel of a race car. Research indicates that most of these racers rest now for all eternity beneath headstones or plaques, but there are a few, some 40-plus by last count, whose final resting places are unmarked, the racer and his exploits mostly forgotten now by family and friends and race fans.

The Racers at Rest project, under the auspices of the National Sprint Car Museum and Hall of Fame in Knoxville, Iowa, is dedicated to ensuring that the sport's collective memory of these fallen heroes of the Roaring Road is revived and that the racers' gravesites are properly marked.

It is a small but deserving gesture to honor men who helped build the sport of auto racing and who lost their lives in the process. Through the generosity of our supporters we've already been able to place several markers. Visit our "Success" page to see what we've been able to do.

We still have a way to go and if you would like to help please visit the "Donate" page for more information. Thank you!

-------------------------------------------------------------------------------------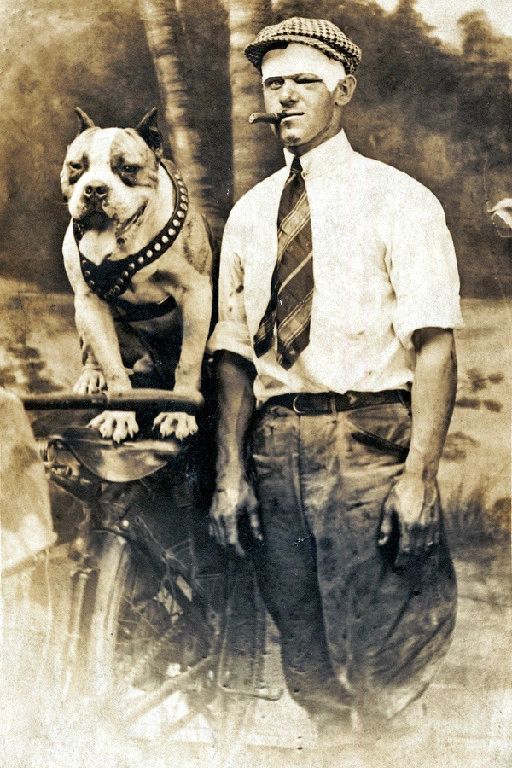 (Right) All available evidence shows that Walter "Speedy" Ferch lived life on the edge. Surviving photographs show an accomplished and confident motorcycle rider and stuntman who we now know decided to try his hand at driving race cars.
On July 4, 1923 Ferch was an entrant in a big car race at the Wisconsin State Fairgrounds in West Ellis. Ferch had run on the track once the month before and seemed suited to the mile-long dirt oval. On this particular day Speedy was second fastest qualifier and finished second in a preliminary five-mile event.
Ferch expected to do well in the fifty-mile main event, but during the running of that race he had a tire deflate and his car skidded to a stop in the southeast turn. The track had deteriorated and the dust hung thick in the air as Ferch sat in his motionless racer.
Two of the on-coming competitors managed to miss Ferch, but a third racer, driven by Rube Young, rammed the Ferch car hard, sending it flipping through the air.
Ferch was extricated from his mangled machine and taken to the local county hospital where he died later that same day.
Walter "Speedy" Ferch was buried at Forest Home Cemetery in Milwaukee and there he has rested for the past 89 years without a marker.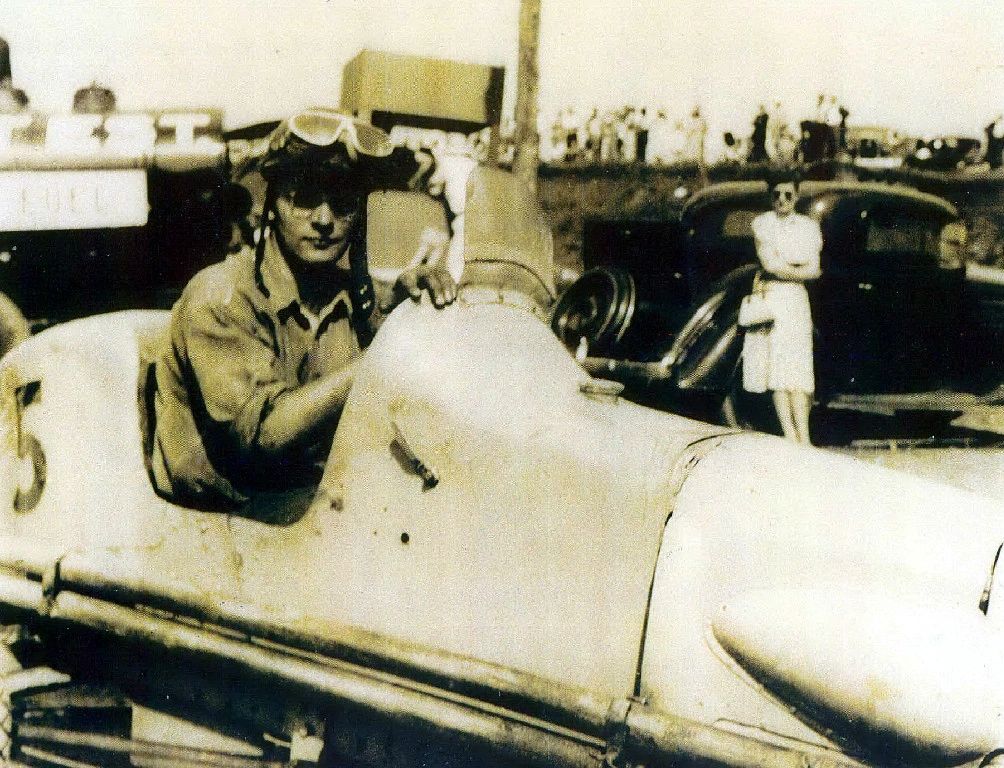 (Masthead photograph and left) Leroy H. "Roy" Govin had been racing at least two years when his midget auto racing career brought him to Thompson Stadium on Staten Island in New York the night of June 28, 1939. By some accounts he was having a pretty good season. Just a few weeks earlier he had finished second at the American Legion Speedway in
Woodstock, New York.
But auto racing was a particularly dangerous game in that era and Govin had already had his share of tumbles.

Early in 1938 his Harley powered midget had rolled down the outside of the track at Woodstock and pinned him underneath. He was remarkably unhurt, though his father was injured by the car's hot exhaust pipe as he tried to pry his son out from under the upturned machine.

The June 28, 1939, event at Thompson was sanctioned by the Central States Racing Association (CSRA), arguably the top sanctioning body at the time. And while the 1939 season might have been going well for Govin, this night was turning into a disaster.

Govin found himself running the consolation race for non-qualifiers and the last lap found him running dead last in a field of six cars.

Roaring down the front stretch on that last lap Govin lost control, hit the guardrail, and flipped three times.

He was rushed to the Staten Island Hospital where he lingered through the night, then died the next day. He was 23 years old.
And for the past 73 years Roy Govin has rested in an unmarked grave in St. Paul's Cemetery in Mt. Vernon, New York.
*******************************************************************
,
THE MOST RECENT ISSUE OF THE RACERS AT REST NEWSLETTER,
NOVEMBER, 2013 IS AVAILABLE HERE!

*******************************************************************