As of the middle of 2012, with our Racers at Rest project just a bit over a year old, we've been able to place four markers and a fifth is on order. This would not have been possible without the kind support of many wonderful people. If you are one of our supporters, please take a bow!
**************************************************
JOE RUSSO & BILLY WINN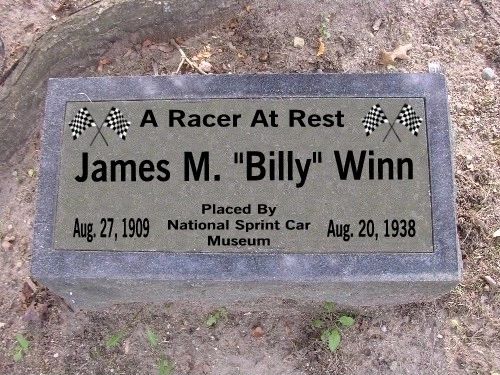 In previous issues of the Racers at Rest newsletter we've told the improbable and tragic story of Joe Russo and Billy Winn and how they happened to find themselves resting for eternity shoulder to shoulder in a plot at Mt. Olivet Cemetery, but to refresh memories here's the tale.
Race driver Joe Russo had only been married for a short time to Helene Yockey when he was killed in a racing event in 1934. Following Russo's fatal ride, Yockey purchased two cemetery plots in Detroit's Mt. Olivet Cemetery and had Russo buried there. She no doubt intended that someday she would use the second plot herself.
It's an unpredictable world when it comes to love and automobile racing, and Yockey eventually found herself in a relationship with race driver Billy Winn. They married.
Unfortunately Billy Winn soon followed Russo, racing to his death in 1938. For whatever reason, whether financial or simple practicality, Helene Yockey buried her second husband in the space next to her first.
We're unaware of what might have happened to Helene Yockey after Winn's death, but her story would certainly be worthy of book-length treatment.
Mt. Olivet gave the Racers at Rest committee permission some time ago to place markers for Russo and Winn. A tally of the donations received at the National Sprint Car Hall of Fame and Museum Foundation for this project showed that we had enough to go forward. The markers were ordered and have now been placed. Thank you!

**************************************************

EARL FARMER & BILL HEISLER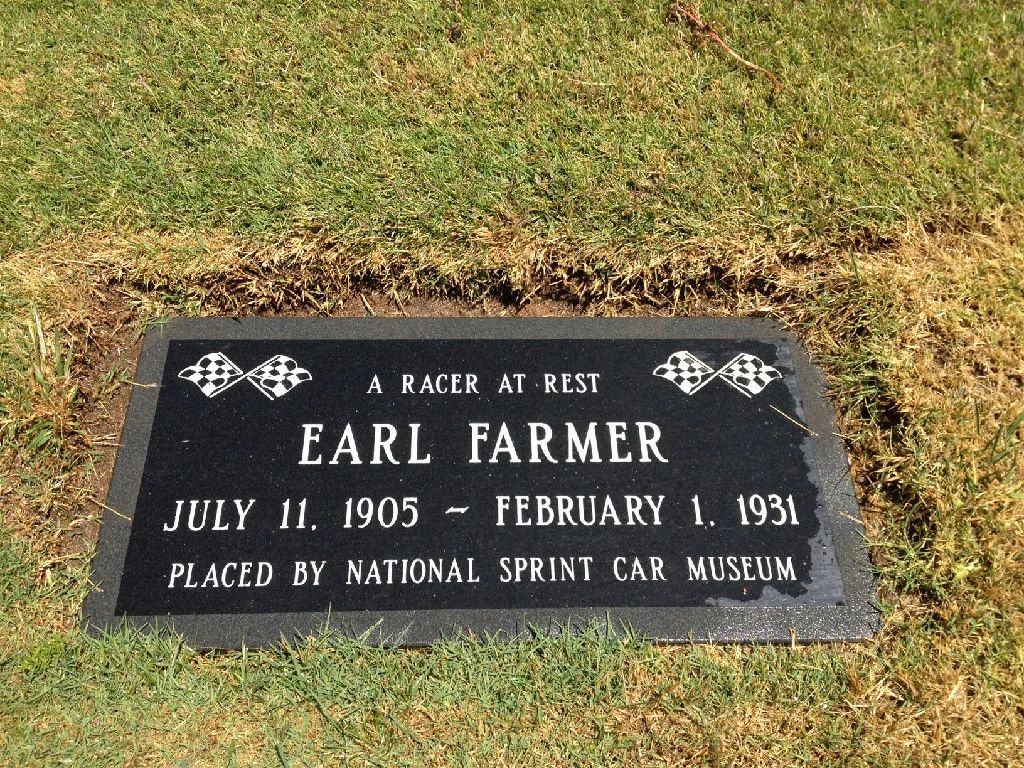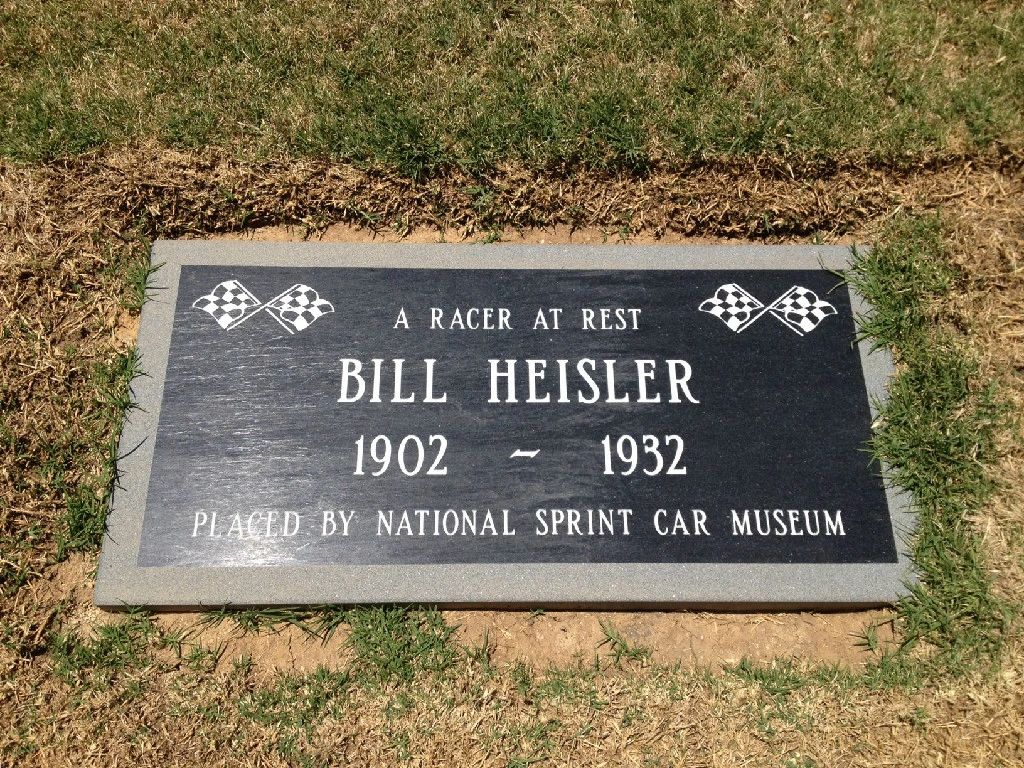 In early 2012 we signed a contract with Susie Sweeney Kemp and her husband, Stan, at Kemp Monuments in Inglewood, CA for markers for Earl Farmer and Bill Heisler. The Racers at Rest project enjoyed a lucky break when Susie and her husband stepped up and generously offered special pricing on the markers for Earl and Bill. Susie is the daughter of fondly remembered racer Max Sweeney. Sweeney, known as the "Clown Prince" of the California Racing Association and "the happy Irishman," was seriously injured in a midget race at Ascot Park on June 22, 1979. Sadly, he remained in a semi-comatose condition until finally passing away on May 1, 1982.
We're pleased to report that the markers have been completed, are beautiful, and are in place.
On behalf of Earl and Bill and all those across our sport who work so hard to keep the history of auto racing alive, we thank our donors, the Kemps, and you from the bottom of our hearts!